Phoenix Race Fuels Continues to Power Up Lucas Oil Drag Boat Racing Series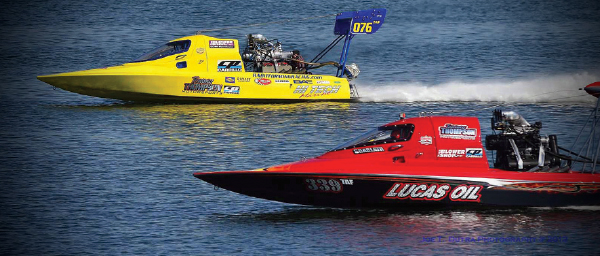 Marble, Texas – (May 20, 2015) – The Lucas Oil Drag Boat Racing Series is pleased to announce that Phoenix Race Fuels will continue to be the official LODBRS fuel supplier for the 2015 racing season. With the exception of the two events in Wheatland, Missouri where permanent fuel stations are on hand, Phoenix Race Fuels will be on site at all of the National race events to supply race gas and methanol.
Pre orders are encouraged and appreciated in order to ensure that Phoenix Race Fuels will have an ample supply of fuel at each event. A copy of the Race Fuel Pre-Order Form is attached, and is also available in the Racer Forms section of the LODBRS website at www.lucasoildragboats. com.
LODBRS Director of Racing, Ken Dollar, stated, "We are delighted that Phoenix Race Fuels has made this ongoing commitment to have their racing fuels available at LODBRS National events, and we urge our race teams to take full advantage of pre-ordering their fuel in order to protect against any shortages on the race track.
Racing fuel will be priced as follows:
Methanol $ 5.00/Gal
110 Gas $ 9.00/Gal
112 Gas $11.00/Gal
114 Gas $12.00/Gal
Methanol can also be purchased in 54 gallon drums for $220 per drum. Drum orders are required to be pre-booked.
Special requests or any other fuel related needs should be directed to either Jody Davis at jody@torcoproducts. com or Will Warmen at will@ torcoproducts.com.
For more information on the Lucas Oil Drag Boat Racing Series please call Ken Dollar at (830) 265- 4790 or (951) 870-6381 or visit us online at www.lucasoildragboats.com.
About Team Lucas
Team Lucas is an entertainment package for race fans across the country and a dynamic advertising and marketing medium for companies everywhere. Team Lucas showcases the Lucas Oil Late Model Dirt Series, Lucas Oil Pro Pulling Series, Lucas Oil Modified Series presented by 1800 Loan Mart, Lucas Oil Off Road Racing presented by GEICO, Lucas Oil Drag Boat Racing Series, Lucas Oil Speedway, Lucas Oil Production Studios and the Indianapolis Colts Lucas Oil Stadium. These Team Lucas entities represent over 300 annual live events. Trumping that statistic is 300 hours of prime time programming on national and international levels, orchestrated by Executive Vice- President Bob Patison. To sum it up, Team Lucas is a full circle grass roots marketing powerhouse designed to entertain the audience and perform for its partners.