Lucas Oil Products Names iON Official POV Camera of Team Lucas and Lucas Oil Production Studios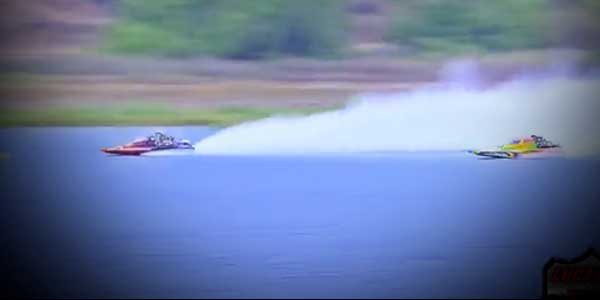 NEW YORK (ShowStoppers, CE Week 2013, Table 112), June 26, 2013 – iON America, the consumer electronics company that has brought Shoot/Share™ Wi-Fi connectivity to point-of-view (POV) cameras, today announced that iON has been named the official POV camera of Team Lucas and Lucas Studios.
Team Lucas is a dynamic, one-of-kind "grassroots" advertising and marketing platform created by Lucas Oil that reaches hundreds of millions of consumers a year. As part of the new and extensive marketing partnership, iON cameras will have a major presence at all motorsports events and properties operated by Lucas Oil. These include the Lucas Oil Off Road Racing Series, Lucas Oil Late Model Dirt Series, Lucas Oil Pro Pulling League, Lucas Oil Modified Series, Lucas Oil Drag Boat Series and the Lucas Oil American Sprint Car Series.
iON cameras will be used during all events and for broadcasts originating from both the Lucas Oil 1-10 Speedway in California and the Lucas Oil Speedway in Missouri. The two organizations are also collaborating on product development as co-developers of a professional series of camera mounts designed for high-intensity motorsports and other extreme environments. Together, Team Lucas and iON produced this video clip featuring footage shot with and of iON cameras:http://youtu.be/s-9Acsm3QhQ.
iON has also become a technical partner to the Lucas Oil-owned and operated production facility, Lucas Studios, which will use iON Air Pro, Speed Pro, Adventure and other iON cameras to capture POV camera footage at all Lucas motorsports events. The footage will then be aired during the events and used in the production of live and taped broadcasts that air across five networks: CBS, CBS Sports Network, NBC Sports, SPEED and the Lucas Oil -owned MAVTV cable network.
"iON is a great fit for Team Lucas, sharing the same forward thinking as our other prestigious partners that see the strength and value of the Team Lucas marketing platform and share our interest in improving the value of motorsports programming to consumers," said Bob Patison, Executive Vice President of Lucas Oil and President of MAVTV. "We believe that iON cameras will enable us to greatly enhance the viewer experience, creating an interactive environment that will drive more viewers to our programming."
With its 14-megapixel sensor, 60 frames per second HD video and 180-degree lens, the top-of-line iON Air Pro cameras will make it easy for Lucas drivers and production personnel to capture heart-stopping live action footage from the track and share it with audiences on screens throughout the raceway as well as on TV broadcasts. Many of the video clips will also be available on social media channels, enabling motorsports enthusiasts see what racing looks like from the driver's perspective and providing an exciting, new viewing twist to the sport.
"Motorsports is a significant and important channel for our POV cameras," said Mike Vinsonhaler, President, iON America. "We are thrilled to be a part of Team Lucas, and looking forward to working with Lucas Studios to help make possible the most exciting motorsports coverage across a wide variety of broadcast platforms."
About iON Cameras
Designed for professionals and consumers alike, the aerodynamic, expanding iON camera line features a number of significant industry firsts, including Wi-Fi connectivity and free cloud storage. The unique iON PODZ system – thin, circular discs that attach onto the back of the basic camera, adding virtually no weight or volume – extends the capabilities of the iON Air Pro, iON Adventure and Speed Pro camera lines. The Wi-Fi capabilities of the iON Wi-Fi PODZ and the iON The Game work with the iON app for iOS and Android devices, allowing users to control camera functions and settings, view the action as it happens as a live stream, and replay or immediately upload footage to Facebook, YouTube or share it via email.
About iON America
iON America is a sister company of global consumer electronics specialist World Wide Licenses Ltd. (WWL). iON America's experienced team has been involved in the design, development and manufacturing of digital imaging products worldwide for over 20 years. For more information, visit www.ioncamera.com.
About Team Lucas
Team Lucas is a dynamic "grassroots" advertising and marketing medium owned by Lucas Oil, Inc.-a world leader of high performance lubricants and problem solving additives. Its television production arm, Lucas Oil Studios, maintains its own high definition production studio and produces more than 500 hours of programming for CBS, CBSSN, NBC, NBCSN, SPEED, FUEL and the Lucas-owned MAVTV American Real network.