Dan Robinson appointed Interim Series Director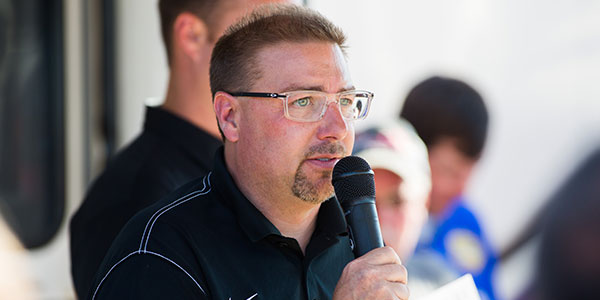 Corona, CA (June 28, 2018) – Dan Robinson, General Manager of Lucas Oil Speedway since 2009, has been appointed Interim Series Director for the Lucas Oil Drag Boat Racing Series in addition to his other duties at Lucas Oil Speedway. Paul Hosler will continue his duties as the Lucas Oil Products Safety and Regulatory Compliance Director.
Robinson will oversee operations of the series for the remainder 2018, including the 8th annual Diamond Drag Boat Nationals at Lucas Oil Speedway's "Lake Lucas" Aug. 31-Sept. 2. Robinson has promoted two highly successful Lucas Oil Drag Boat Racing Series events per year at Lucas Oil Speedway since 2012, including the 7th annual John Haas Memorial Drag Boat Classic earlier this month.
"I'm looking forward the opportunity to be involved with the great group of people in the drag-boat racing community," Robinson said. "We're proud of our events we've had at Lucas Oil Speedway over the years and look upon the Lucas Oil Drag Boat Racing Series as a first-class organization."
Lucas Oil Speedway is a multi-purpose facility located in Wheatland, Missouri. Included is "Lake Lucas," the world's first purpose-built drag boat racing track.
Robinson was hired at Lucas Oil Speedway in 2007 and was named General Manager in 2009. The Wisconsin native – who's also served for a time as series director for the Lucas Oil MLRA Late Model Series – was named 2015 "Innovator of the Year" at the Race Track Business Conference in Indianapolis and in February 2017 received the 41st Auto Racing Promoter of the Year Award, sponsored by Racing Promotion Monthly and Charlotte Motor Speedway.